Screw Compressor Package​
Skid mounted refrigeration units
Pressure vessels and other refrigeration equipment
UMA Evaporative Condenser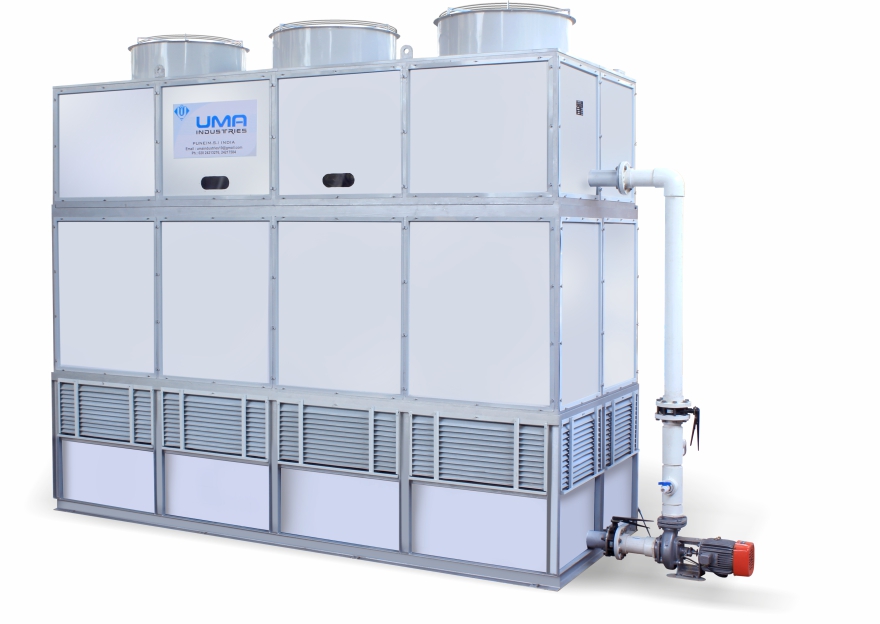 The most energy efficient condensing tool, which utilises the favourable ambient conditions to the maximum possible extent to conserve the energy

Available in different models starting from 100 kW to 1600 kW heat rejection capacity

Condensers are suited for Ammonia as well as freon refrigerants

Condensers are designed for optimum thermal and power efficiency and trouble free operation

Enclosure design to facilitate easy access and effortless maintenance

Condensing coil made out of SS 304 L tubes so as to minimise scaling 

Water sump made out of SS 304 sheet
TECHNICAL SPECIFICATIONS OF EVAPORATIVE CONDENSER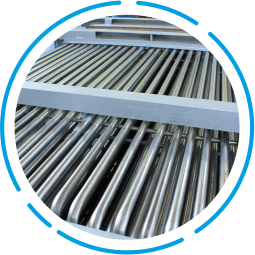 Robust condenser
coil block
In-house manufacturing of SS 304 tubes
Minimum weld joints
Hot dip galvanized steel structure for highest durability
Condenser Water sump in SS 304 sheet
Energy efficient tube axial fans with adjustable blades
Energy efficient weatherproof IE3 motors in IP 56 enclosure
Evaporative Condensers are also available in all SS 304
ADDITIONAL SPECIAL FEATURE
Evaporative Condenser Installation with De-Super Heating Coil at Carlsberg, Mysore
De-superheating Coil added in Fan Section. Coil is made of SS 304 tubes Spirally finned with aluminium for minimum pressure drop on air side.
Advantages of De-superheating coil
10 to 15% saving in water Evaporation losses
Significant reduction in scale development on coil surface as Ammonia enters at substantial low temp around (45-500 C) in coil
Screw Compressor Package​
Screw Compressor Package​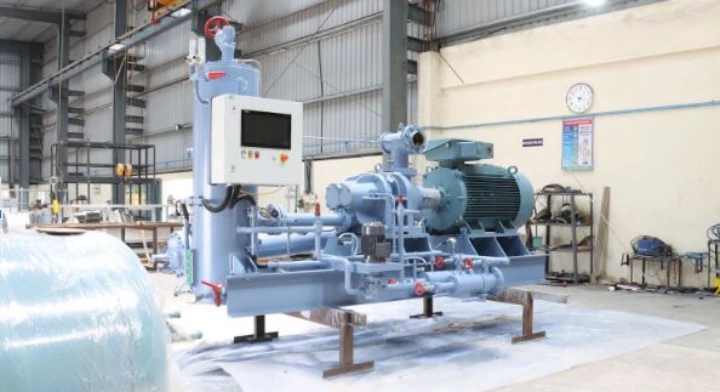 We offer screw compressor packages with GEA Grasso (Germany) screw compressor block. Refcon screw compressor packages are complete with oil separator, oil filters, oil pumps (wherever required) and oil cooler. Our three-stage oil separators are specially designed for ensuring minimum oil throw.
Special Features of our Screw compressor packages: 
Classic design: Efficient, reliable and flexible

Capacity up to 9 MW

Compact and robust design

Axial bearing change without dismounting

Service-friendly design with optimum access

Duplex type oil filters so as to minimise the downtimes

High load capacities

GEA Grasso compressors are well respected in the industrial refrigeration industry

Vibration and noise dampening

10-100% stepless capacity control
Skid mounted refrigeration units
Skid mounted refrigeration units
Refcon offers factory built skid mounted refrigeration systems for various applications. Skid comprises reciprocating as well as screw compressors. With highly engineered skid-designs, we facilitate minimum footprint, low charge of refrigerant ammonia and ease of maintenance. Our skids can be used for many applications in the brewery, chemical and pharmaceutical industries such as brine chilling, packaged water chilling, CO2 Liquefaction (recovery) systems. 
Skid mounted units are designed to ensure safety and flexibility. 
Pressure vessels and other refrigeration equipment
Pressure vessels and other refrigeration equipment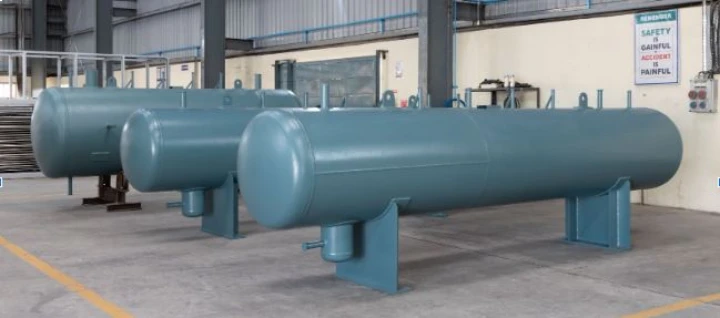 Refcon offers pressure vessels required in the ammonia refrigeration systems while maintaining the global design codes and safety standards. We offer pressure vessels such as oil separators, low pressure and high pressure receivers, accumulators, oil pots and priority vessels. 
We also offer heat exchangers such as intercoolers, shell and tube type oil coolers and shell and tube type economizers.